---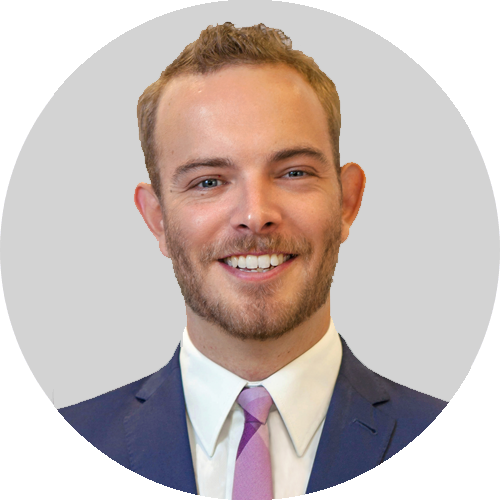 Daniel Lloyd-Roberts, CFA, CFP®
Portfolio Manager
---
Daniel serves as a primary relationship manager and is responsible for the management of client portfolios. He works together with clients identify and prioritize financial goals and establishes investment strategies to help reach those goals. He values delivering premier customer service and comprehensive financial advice to provide peace of mind to his clients' lives. He specializes in designing investment solutions that reflect clients' unique circumstances and risk tolerances and integrate with other facets of their personal financial plan including income taxes, retirement, estate, and risk management needs. Daniel is a member of the Stoker Ostler Investment Committee, which is responsible for setting investment policies and strategies for the firm.
Daniel has lived and worked in three separate countries: South Africa, Australia, and the United States, giving him the ability of empathizing and connecting with people across a broad range of cultures, backgrounds and life stages.
Daniel has a Bachelor of Business Science degree from the University of Cape Town, South Africa, majoring in Finance with Accounting and Economics. He is committed to his professional development. He is a Chartered Financial Analyst (CFA®) charterholder and a CERTIFIED FINANCIAL PLANNER™ professional. He has received his Master of Business Administration (MBA) with distinction from the W.P. Carey School of Business at Arizona State University. He is an active hiker, mountain biker and runner who loves spending time with family and friends.
---
Services
---
We offer a wide range of financial services to help you achieve the lifestyle you want and the goals that matter to you. Our personal approach is devised to help meet your unique needs and priorities.