---
Going to College
---
No matter how old your children are, having a family means extending your financial goals to include their well-being. As such, part of your financial plan means preparing for the cost of education.
As a parent, you want the best for your children – including an education that can advance their opportunities in life and provide a foundation for a successful future.
With the cost of tuition and fees increasing annually – at an average rate of 3.5% at public universities and 2.4% at private universities – you may feel that your savings goal is a sizeable, yet moving target.
To help you achieve this important goal, here are six tips to consider as you prepare for the future cost of college education: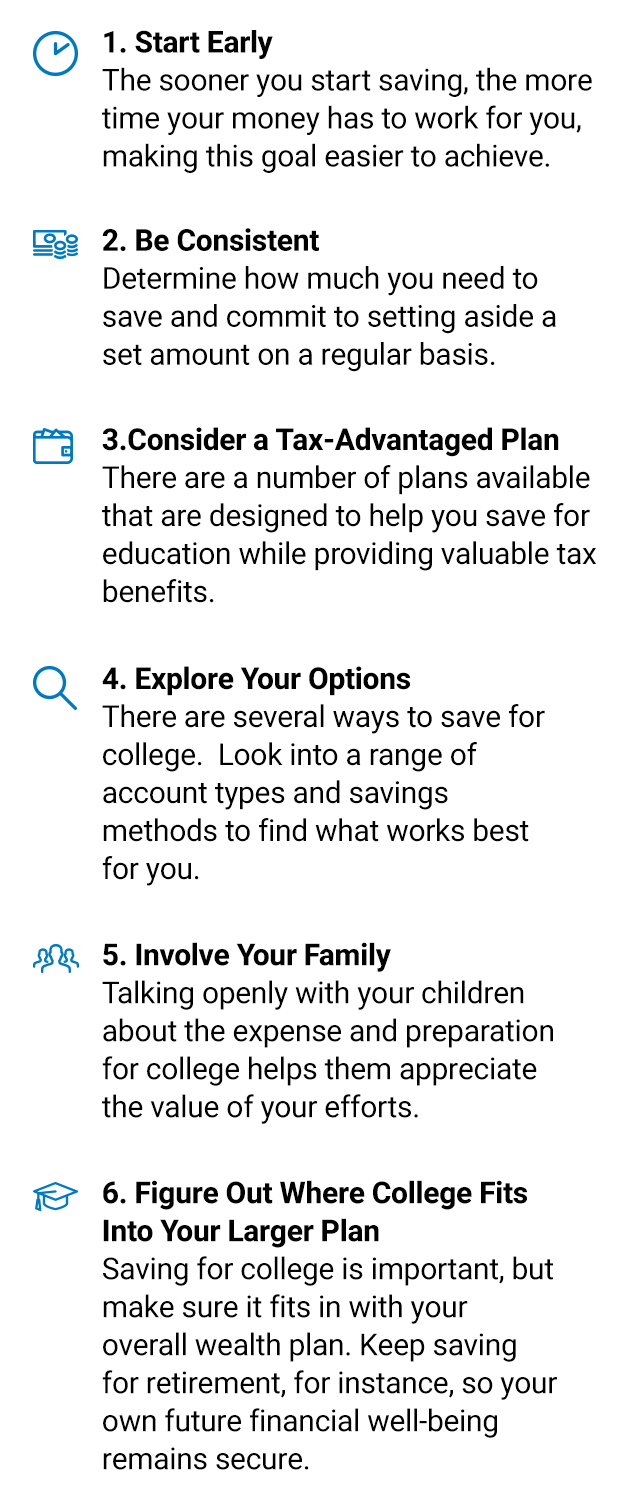 From determining how saving for education fits into your overall plan, to assessing the best options for funding college, our wealth planning specialists can help you get ready for meeting these very important goals.
---
---
Services
---
We offer a wide range of financial services to help you achieve the lifestyle you want and the goals that matter to you. Our personal approach is devised to help meet your unique needs and priorities.
---
Start a Conversation
---
Let's talk about your financial goals.
---
Scottsdale Office
4900 North Scottsdale Road, Suite 2600
Scottsdale, AZ 85251-7658
Tel: 480-890-8088
Fax: 480-890-8770
Toll-free: 1-888-738-3848
Salt Lake City Office
170 South Main Street, #825
Salt Lake City, UT 84101-1647
Tel: 801-579-0888
Fax: 801-579-0859
Toll-free: 1-866-366-7857