---
Planning For Business Succession
---
Whether you plan to pass on your business to family, sell it to a partner or involve someone new, a succession plan is vital to helping you meet expectations and maximize the value of your life's work.
Conversations about financial and business matters among family members can be difficult, which explains why many entrepreneurs avoid talking about succession planning and hope for the best. However, a conversation deferred is not a conversation avoided.
On the other hand, a strong dose of planning today can help you avoid conflicts in the future. Whether you decide to keep your business within the family or sell it to an outside party, laying the groundwork for a sound ownership transition involves the following three elements.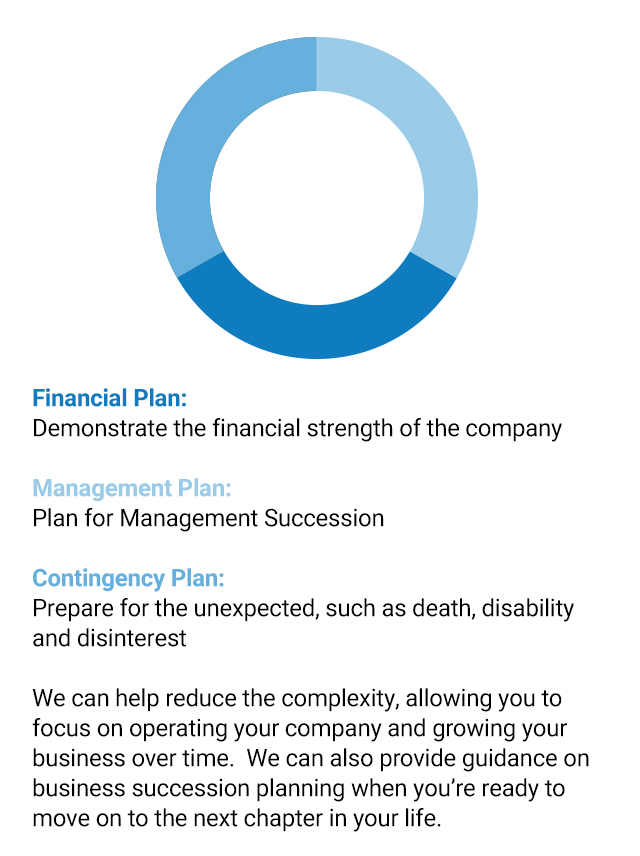 ---
---
Services
---
We offer a wide range of financial services to help you achieve the lifestyle you want and the goals that matter to you. Our personal approach is devised to help meet your unique needs and priorities.
---
Start a Conversation
---
Let's talk about your financial goals.
---
Scottsdale Office
4900 North Scottsdale Road, Suite 2600
Scottsdale, AZ 85251-7658
Tel: 480-890-8088
Fax: 480-890-8770
Toll-free: 1-888-738-3848
Salt Lake City Office
170 South Main Street, #825
Salt Lake City, UT 84101-1647
Tel: 801-579-0888
Fax: 801-579-0859
Toll-free: 1-866-366-7857